Posting the pedigree here: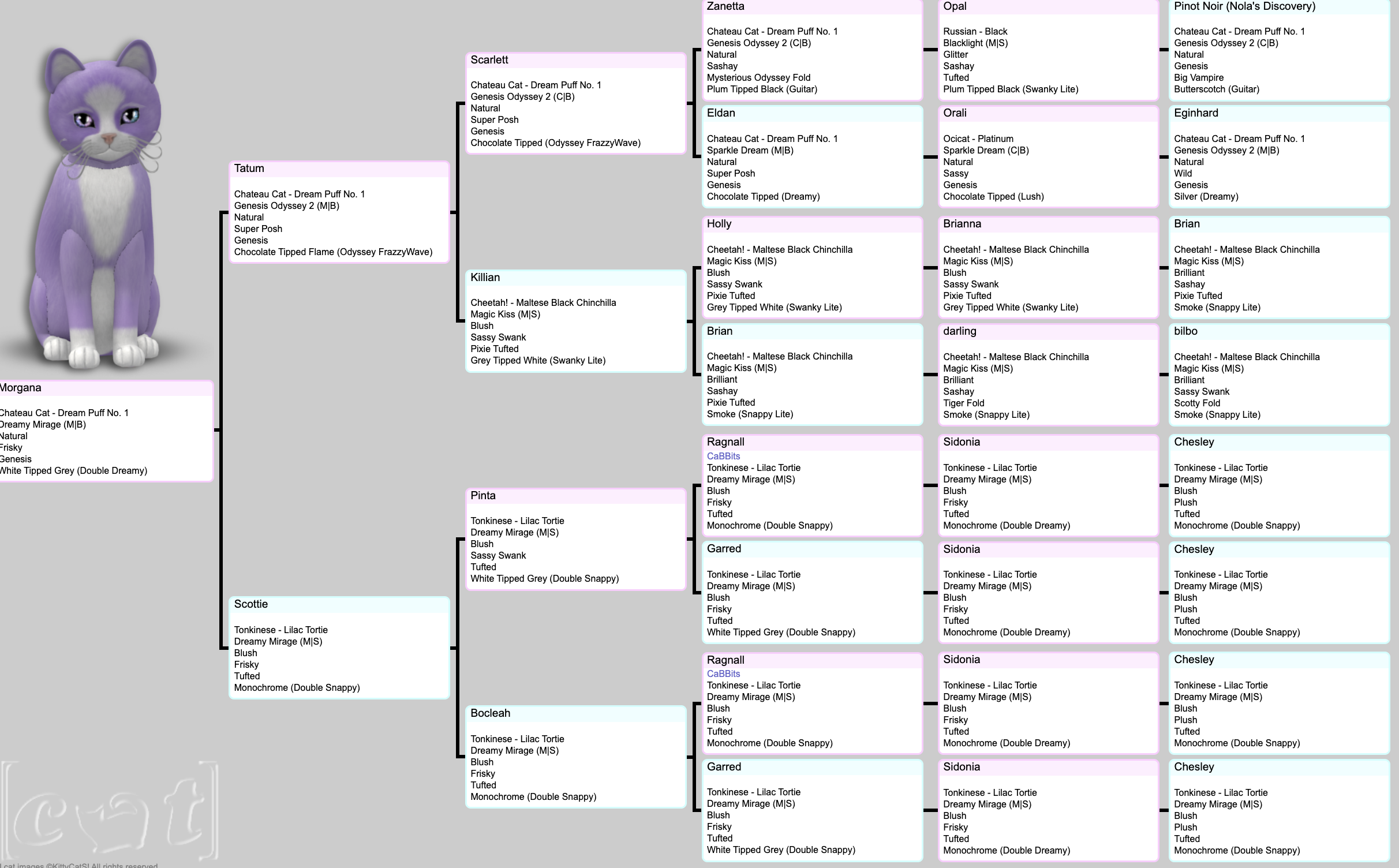 This strongly suggests that Dream Puff may be dominant to Tonkinese Lilac Tortie, but in order to be a proof, we would need proof that dad Scottie is pure Tonkinese Lilac Tortie - as we all know, recessive traits can hide for many generations!
Sarah, I hope you will post when you find out what Morgana is hiding! If it is indeed the Tonkinese Lilac Tortie, that represents a healthy chunk of the potential range of this fur able to be crossed off the list!