Flowerchild Groovy recessive to Pumpkin.
Anushki shows Ody Kaleidoscope and hides Flowerhild Groovy (his pedigree is in the previous post but I'll add it again for convenience)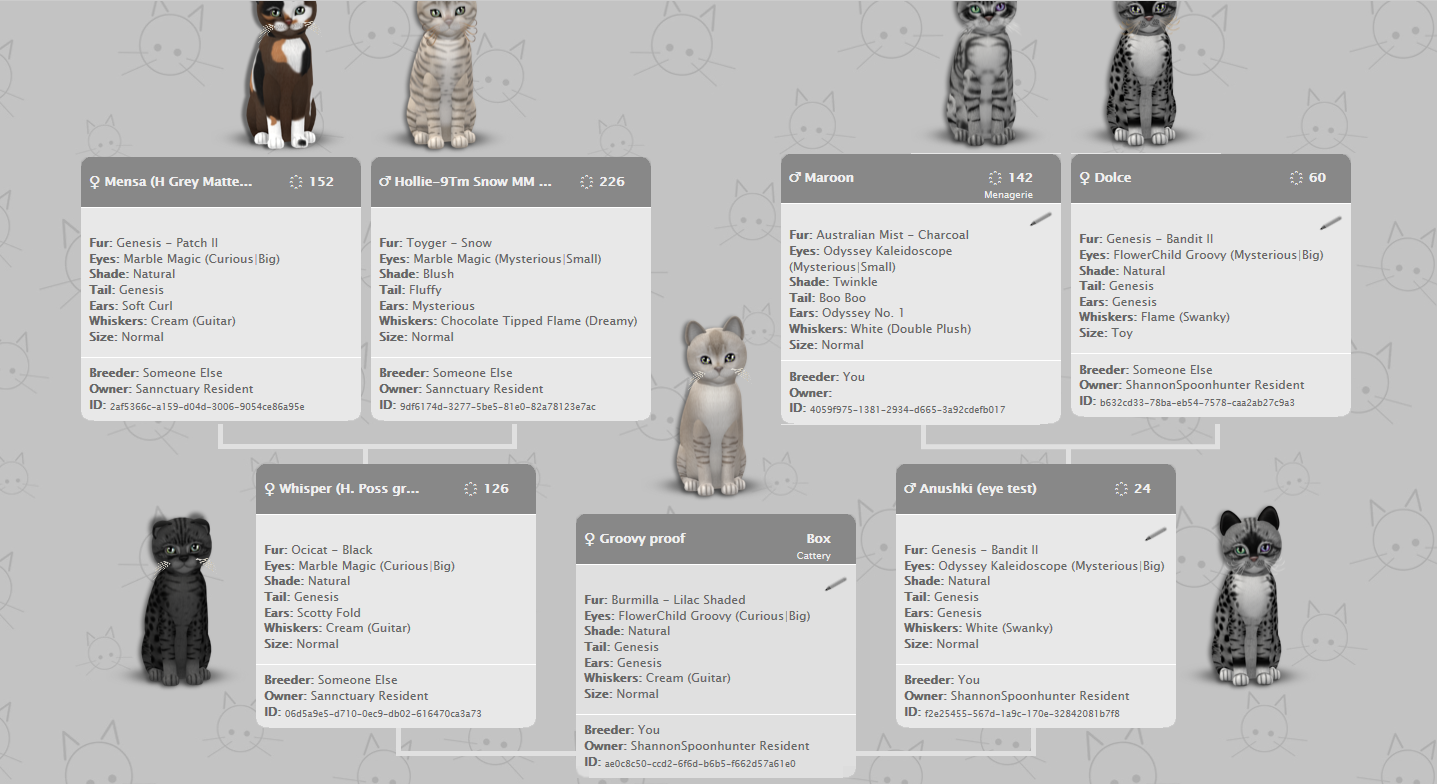 Anushki was partnered to Kiva, who is showing pumpkin eyes. Their kitten has pumpkin eyes. Pumpkin is known to be recessive to Ody Kaleidoscope, so the kitten must be hiding Anushki's Flowerchild Groovy eyes. Therefore, Flowerchild Groovy is recessive to pumpkin.