Thank you Ivy!
The second pedigree doesn't show up for me, so I made a screenshot of it to post inline.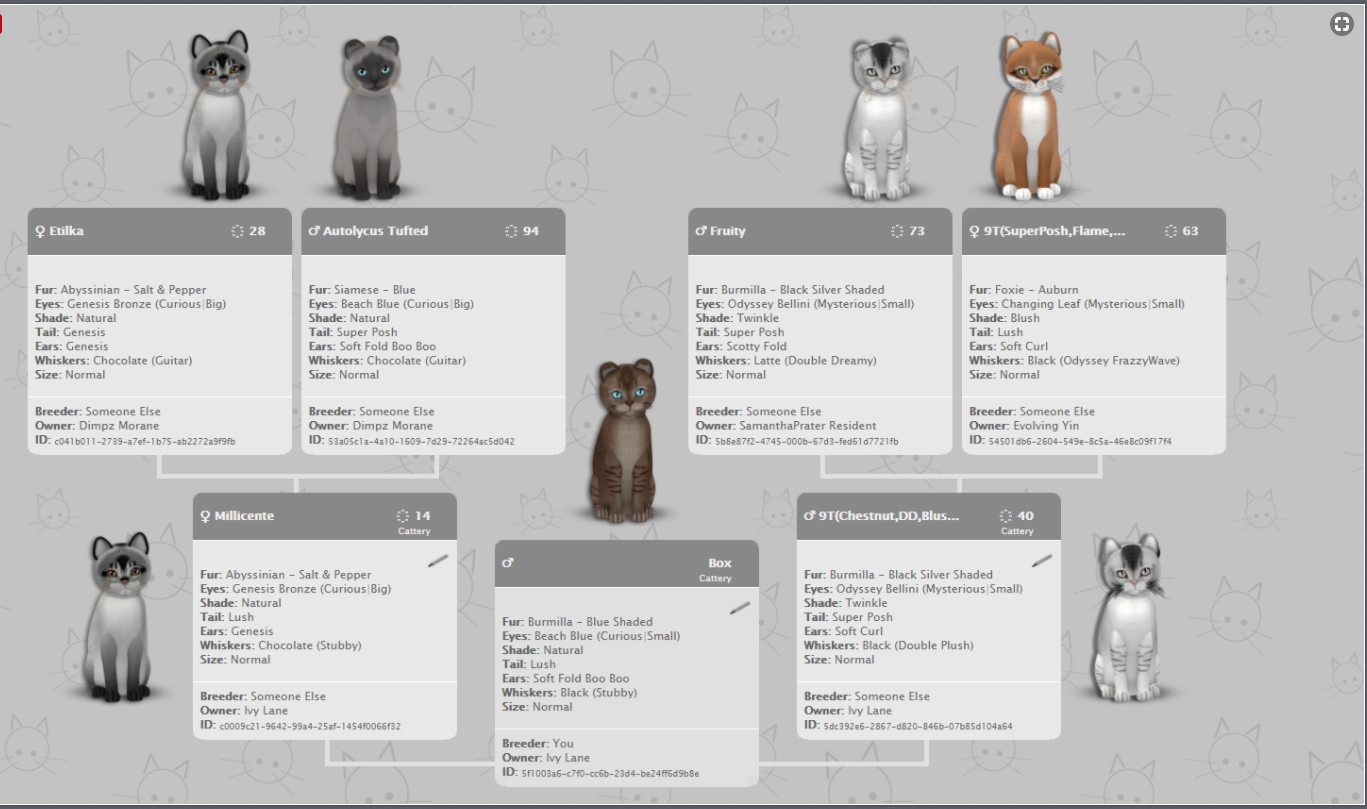 The unnamed kitten is a burmilla blue, Mom is an Aby S&P, while the dad is a Burmilla BSS.
Burmilla Blue is known to be dominant to Burmilla BSS, which means that Burmilla Blue must be mom's hidden fur and recessive to Aby S&P.
It also means that we have a testing range between Toyger Tan and Burmilla Blue