Loved my little pirates so much of course I had to make a bed for them!
So, that's right this cute Pirate Ship Pet Bed is Only 1 Prim/1 Li as pictured. Even at MegaPuss Size it's still Only 1 Prim!!
It is Copy/Modify and features a Color Change Menu with 50 Colors to choose from or you can manually Edit it to your favorite color or even change the texture all together.
Visit
Dekute Pet Depot
in world to see it for yourself. Also find many more 1 Prim/1 Li Pet Beds including a New Coffin Version just in time for Halloween.
You can also find it
Online in the Marketplace
.
Many thanks,
Debil Skute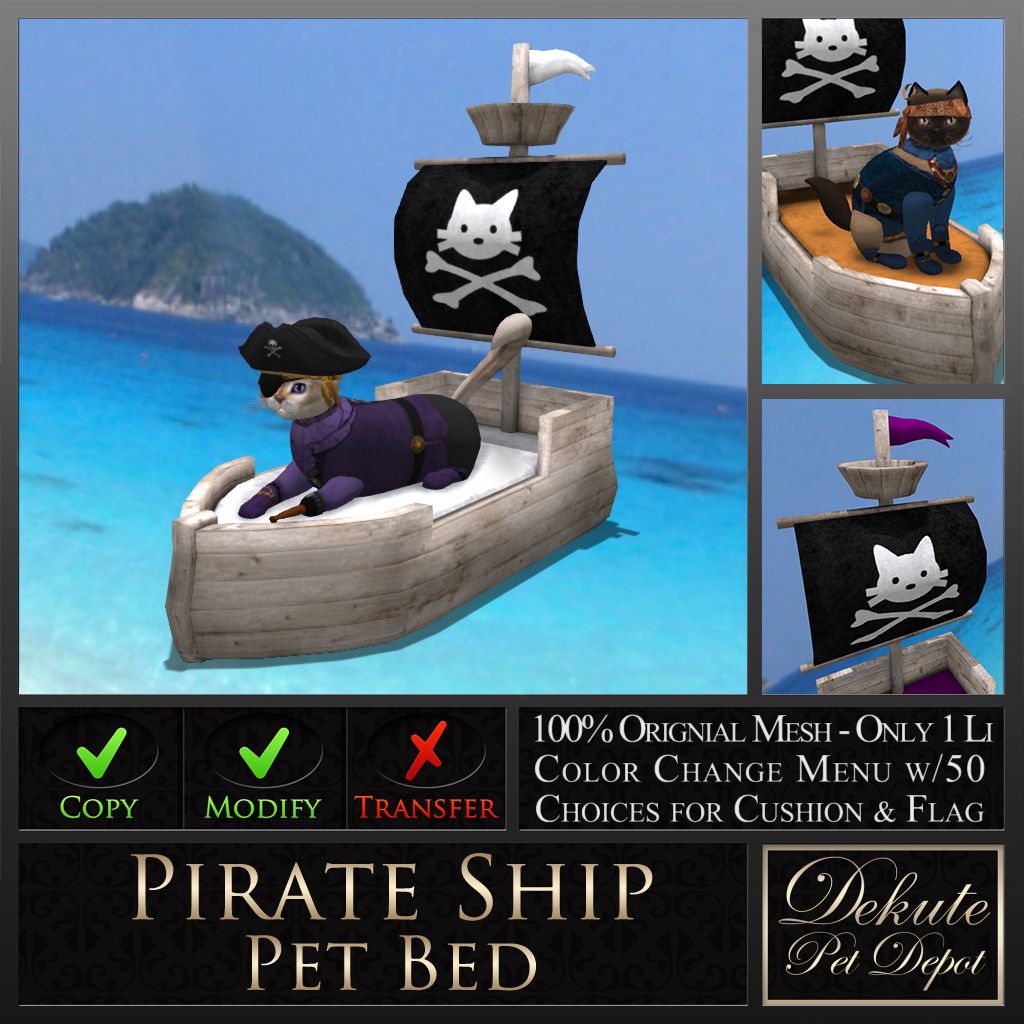 P.S. Please excuse the mess as I remodel, it's a work in progess