07-07-2016, 08:02 AM
(This post was last modified: 07-13-2016 02:53 AM by Mizaki Resident.)
Mizaki Resident
Dark Angel KittyCats


Posts: 1,406
Joined: Sep 2013

Thanks: 514
Given 233 thank(s) in 116 post(s)


JULY KittyCatS Collars ~ Verlack Designs @ House of Swank KittyCatS
●▬▬▬▬๑۩۩๑▬▬▬▬▬●
ƲєяƖαcк Uηιqυє Ɗєѕιgηѕ
●▬▬▬▬๑۩۩๑▬▬▬▬▬●
Teleport to House of Swank KittyCatS
A KittyCatS Monthly Event
- featuring high traited KittyCats & Accessories
Verlack Unique Designs offers 2 collars for the month of July:-



●▬▬▬▬๑۩۩๑▬▬▬▬▬●



Happy 4th of July~ I Love USA Collar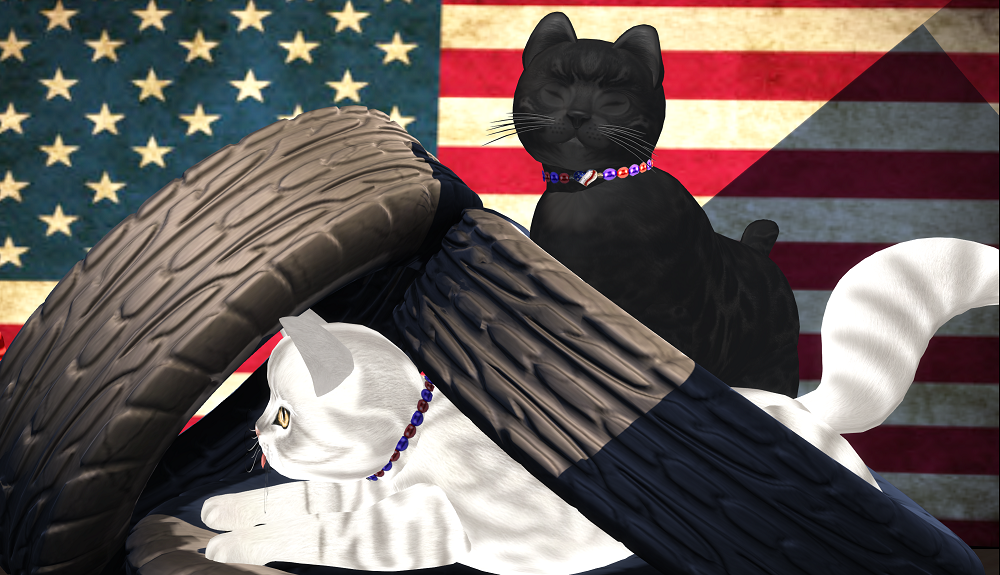 ●▬▬▬▬๑۩۩๑▬▬▬▬▬●



Support the LGBT (lesbian, gay, bisexual, and transgender) Community. Due to the recent pulse shooting, we have created this collar as a symbol of support for the community. For those who are not aware of the Pulse Fundraiser Event in Second Life, find more information on this link - Last day 12th July 2016. This collar is only 1L which will be refunded to any buyer.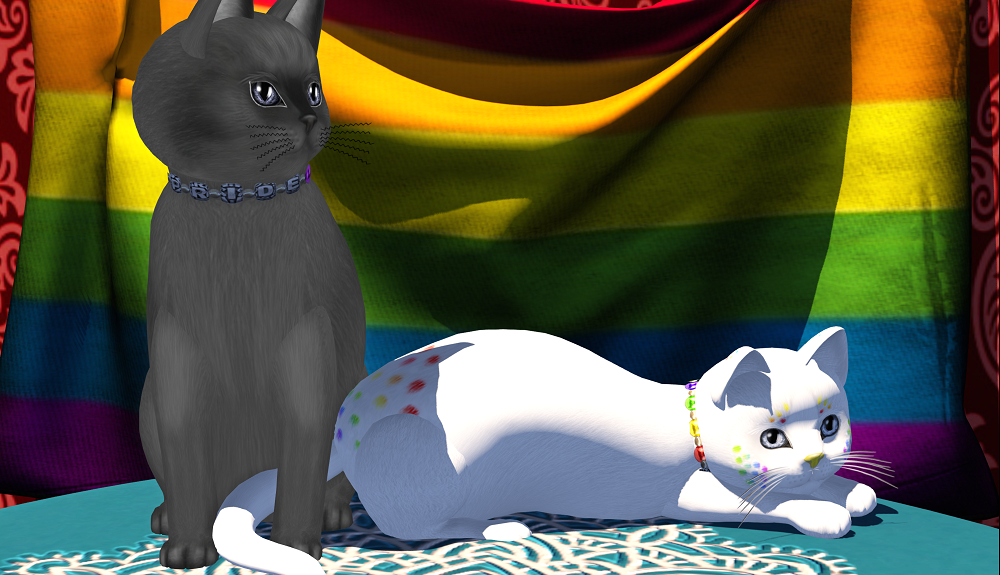 ●▬▬▬▬๑۩۩๑▬▬▬▬▬●
Contact:
For any information please contact Mizaki Resident
Disclaimer:


These collars are exclusive for only the month of July. Once the month is over, the collars will no longer be for sale at any locations.
●▬▬▬▬๑۩۩๑▬▬▬▬▬●
---
07-15-2016, 02:55 PM
Mizaki Resident
Dark Angel KittyCats


Posts: 1,406
Joined: Sep 2013

Thanks: 514
Given 233 thank(s) in 116 post(s)

RE: JULY KittyCatS Collars ~ Verlack Designs @ House of Swank KittyCatS
meows
---