proudly presents
[CaT] Breeder-Hud 2.00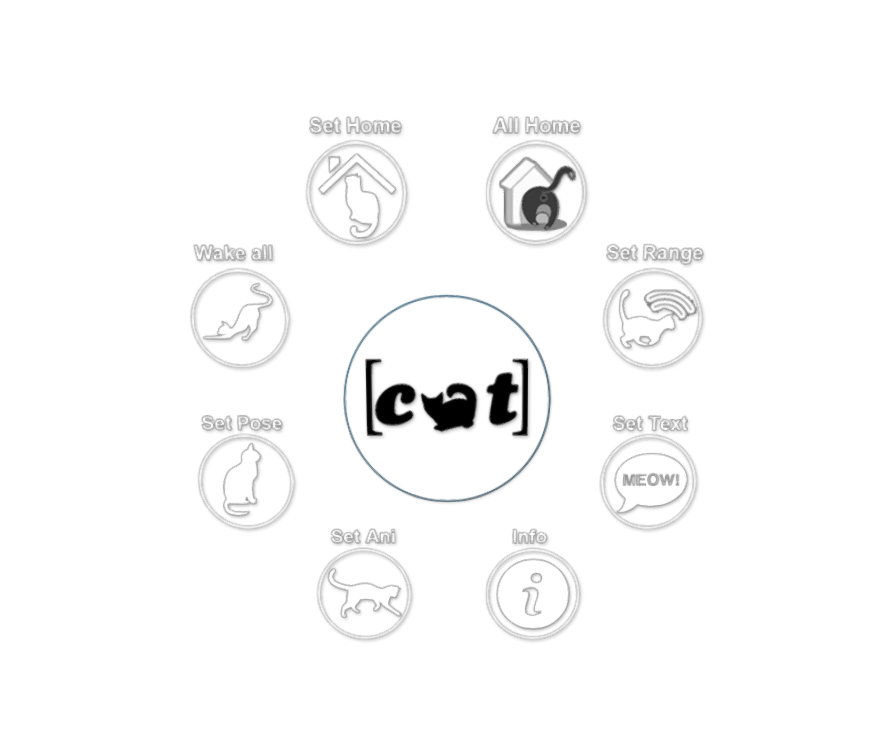 Oneclick Hud for all your KittyCats on the Sim.
*Permissions: Copy Mod ( script only Copy)
*Start Up:
-wear the Hud
-click on the Buttons
(rightclick the Hud -> choose edit and change in the Content Tab the "config" NC for set your Defaults)
*Buttons :
wakeup all - all Kitty over 25% Energy wake up.
all home - send all Kitty Home
set home - set Postion to home for all Kitty (set on click no safty ask)
set for this Option your own Default
in the "config" inside the HUD
Set Range -set Range of all Kitty (default "parcel" )
Set Text -set Hovertext for all Kitty (default Gender,Age,Name,Love,Energy )
Set Animation -set Animation for all Kittys (default all off)
Set Pose - set Pose for all Kitty ( default off)
in my
Marketplace Store
or Shout me a
IM/NC
, i send you the [CaT] Breeder Hud 2.0 Folder asap

Tijakool [CaT]
In case of problems, feedback or anything else pls contact Tijakool Yiyuan
© Copyright-Design&Idea Tijakool Yiyuan . All Rights Reserved.
This System is powered with Carrots.
©Copyright-Scripts Cale Flanagan. All Rights Reserved.