---
Swapping starter baby for starter baby - MegaRose Resident - 05-01-2018 12:35 AM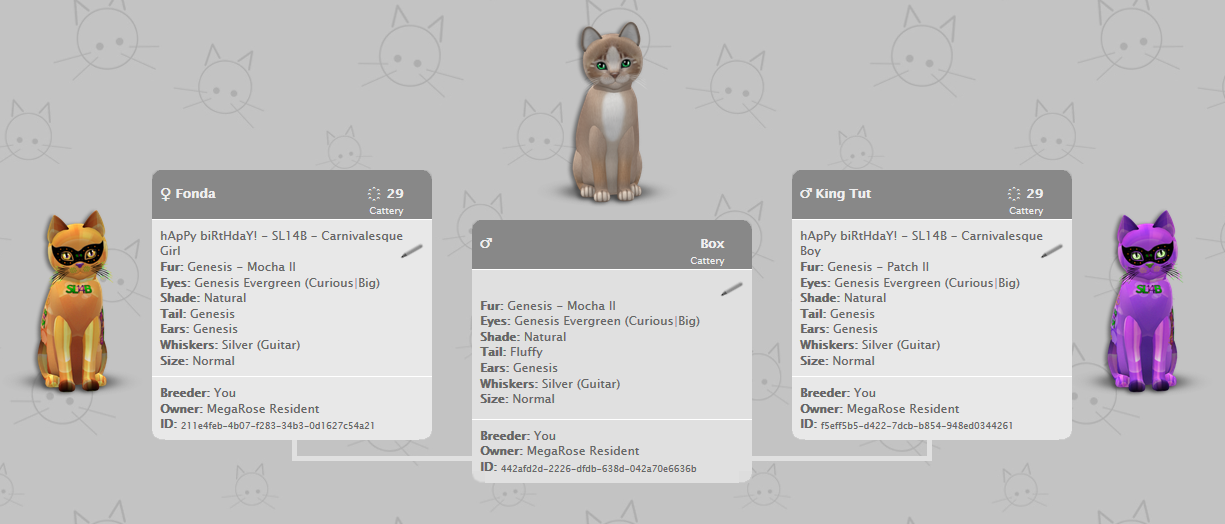 My cats had their third baby, and he's remarkably average! Hooray.

From the first two babies I can glean that Beach Blue eyes, White whiskers, and American Shorthair - Red & White Tabby are somewhere in the parents' hidden traits. But that's all I know!

I'm looking to trade for a similar cat: the offspring of two starters. Gender and traits don't really matter to me. All I need is for it to still be in its box because I'm not ready to open another kitty. I'm just gonna hoard the box until I'm ready for it.


---
RE: Swapping starter baby for starter baby - MegaRose Resident - 05-20-2018 12:51 PM

Still looking to swap this baby, and my cats have produced a few more too. If you have some useless kitties that would just get sent to the menagerie, consider trading (or selling if cheap) with me? I just want to collect a bigger gene pool to work with.


---